Dallas is experiencing a business boom and is becoming the premier shopping destination in all of Texas. There are plenty of retail activities, whether you're looking for family-friendly and affordable purchases or premium labels. You'll probably lose track of how many stores you pass around each corner during a brief journey. There is something here for everyone that will satisfy your buying ambitions, whether you're hoping to find a unique vintage item or are tempted to splash out on a fancy jacket. Check out some of the best shopping areas in all of Dallas!
1. Highland Park Village
America's first shopping center,
Highland Park Village
, served as the model for all subsequent retail malls in the nation. In 1931, this distinctive Mediterranean Spanish-style development was built. Highland Park Village, developed and operated under a single ownership, is credited by the Urban Land Institute as being the first planned shopping center in the United States with a cohesive architectural style and retailers oriented inward toward an internal parking space. Highland Park Village provides an unrivaled luxury experience in a historic outdoor setting, with renowned fashion and lifestyle retailers, fine restaurants, and exceptional service.
2. NorthPark Center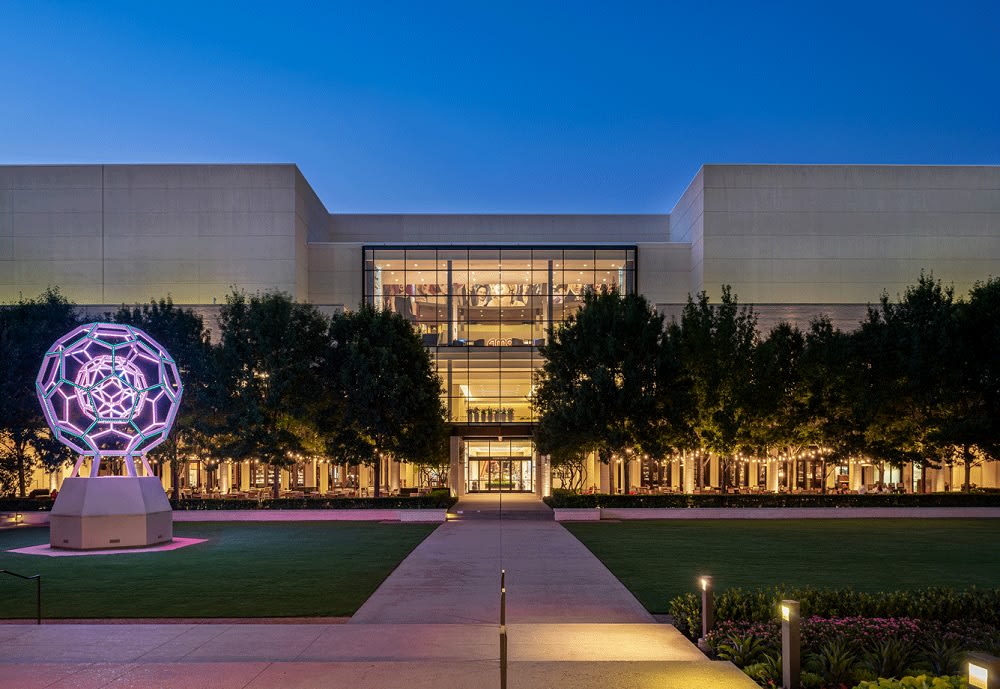 Photo courtesy of NorthPark Center
With more than 200 shops and eateries, including more than 60 market exclusives and the first Eataly in Texas,
NorthPark Center
is the premier shopping destination in the Southwest and among the best in the world. In addition to a 1.4-acre garden called CenterPark and a cutting-edge movie theater called AMC NorthPark 15, NorthPark, which is anchored by Neiman Marcus, Nordstrom, Macy's, and Dillard's, offers an unmatched collection of luxury boutiques set amid internationally acclaimed 20th and 21st century art, award-winning architecture, and extraordinary landscaping. NorthPark is the leading tourist destination in North Texas and is always routinely rated as one of the best performing retail complexes in the country.
3. Galleria Dallas
Photo courtesy of Galleria Dallas
Galleria Dallas
, is home to several hundred of the most renowned stores in the world, including Gucci, Tiffany & Co., Louis Vuitton, Michael Kors, Apple, Zara, H&M, Nordstrom, and Macy's. Galleria Dallas is the benchmark for a top-notch entertainment experience in North Texas thanks to its storied ice skating rink, exciting holiday activities, one-of-a-kind American Girl Boutique, and outstanding restaurants. Those looking for a tasty meal will be thrilled with the Galleria's eating selections, which include acclaimed restaurants like The Blue Fish, Grand Lux Cafe, and Oceanaire, a favorite of international cuisine, as well as several fast-casual choices. Galleria Dallas is certainly as huge as Dallas itself, attracting over 12 million people annually for shopping and other purposes.
4. The Shops At Park Lane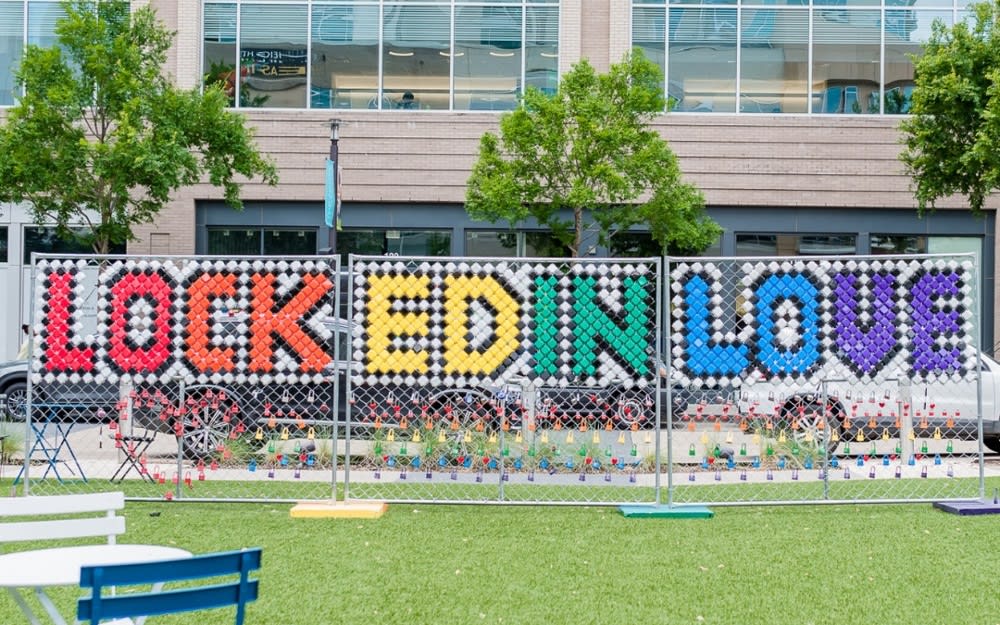 Photo courtesy of The Shops at Park Lane
The Shops at Park Lane
, are filled with designer shops, in-demand services, and delectable food that are all conveniently located in one area, where well-kept lawns and a vibrant café scene come together to create one of Dallas's most attractive shopping areas. Experience a dynamic eating and shopping experience where modern restaurants and cafés coexist with designer-value department shops and major brands. If you're looking to do other activities, stop by for spa services and calorie-burning exercises, or simply spend a long weekend taking it all in. There are a select number of opulent residences and business spaces for individuals who never want to leave the city, all of which are conveniently close to practically anything in the metropolis.
5. Dallas Farmers Market
Photo courtesy of Dallas Farmers Market
The
Dallas Farmers Market
is where farmers make friends among the city's bustling streets and towering buildings. Since 1941, the Dallas Farmers Market has been brimming with fresh produce and the results of the efforts as a community, in the heart of everything yet, removed from it all. The market, once a modest horse-and-wagon commercial operation, has developed with the city and evolved into a center for farm-fresh vegetables, dairy, and other goods. To promote a better, more sustainable way of living for all of North Texas, the Dallas Farmers Market was established today in the center of downtown. The Texas Department of Agriculture has certified the Dallas Farmers Market as a farmers market. It is also a member of the Farm Bureau, the Dallas Agricultural Club, the Farmers Market Coalition, the American Farm Bureau Federation, and Best Of Dallas by the Dallas Observer.
6. Allen Premium Outlets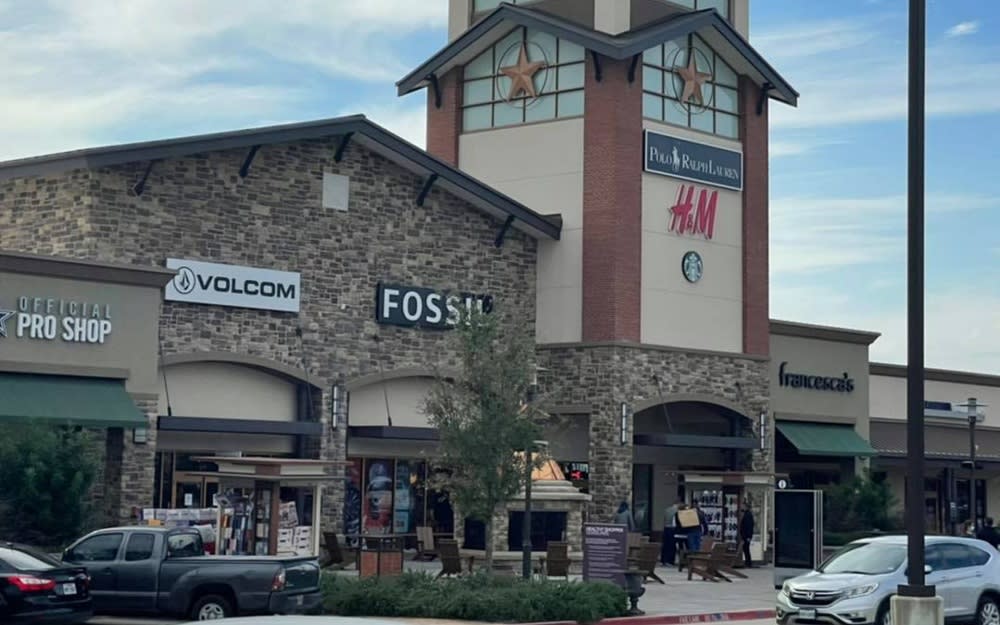 Photo courtesy of Allen Premium Outlets
One of the best places to shop in Collin County is
Allen Premium Outlets
, which is conveniently accessible on US 75 at exit 37 Stacy Rd. The shopping complex just finished an extension project that gives customers even more stores and more facilities. Shop at over 120 name-brand and designer outlet stores, such as Tory Burch, Kate Spade New York, Michael Kors, Coach, Nike Factory Store, Polo Ralph Lauren Factory Store, Under Armour, and many others. Enjoy everyday premium goods at remarkable discounts of 25–65 percent for shopping that is always well worth the trip. They look forward to welcoming you soon, whether you are treating yourself or searching for that special present.
7. Legacy West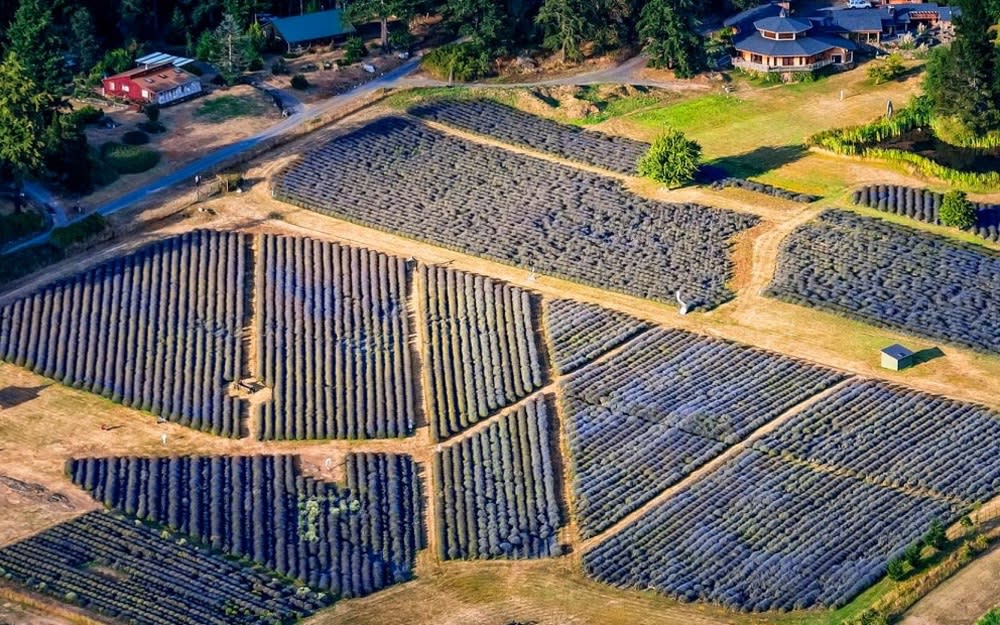 More than a retail district,
Legacy West
is also a cultural and lifestyle center with 415,000 square feet of shopping, a giant food hall, more than a thousand residential units, and an onsite
Renaissance Hotel
. To get there from downtown Dallas, take the Dallas North Tollway north for 20 miles, then park in one of the three parking garages. Legacy West was built around the regional headquarters of JCPenney, and the $2 billion mixed-use project attracted Toyota, which now is headquartered at the site. Most of the lifestyle stores of Legacy West are contained in The Shops at Legacy; astoundingly, this retail space surrounds the
Baccus Cemetery
, which dates back to 1847. Legacy West contains more than
three dozen shopping stores
, including Gucci and Louis Vuitton; you can go straight from there to a beauty bar, salon, or spa.
8. Wild Bill's Western Store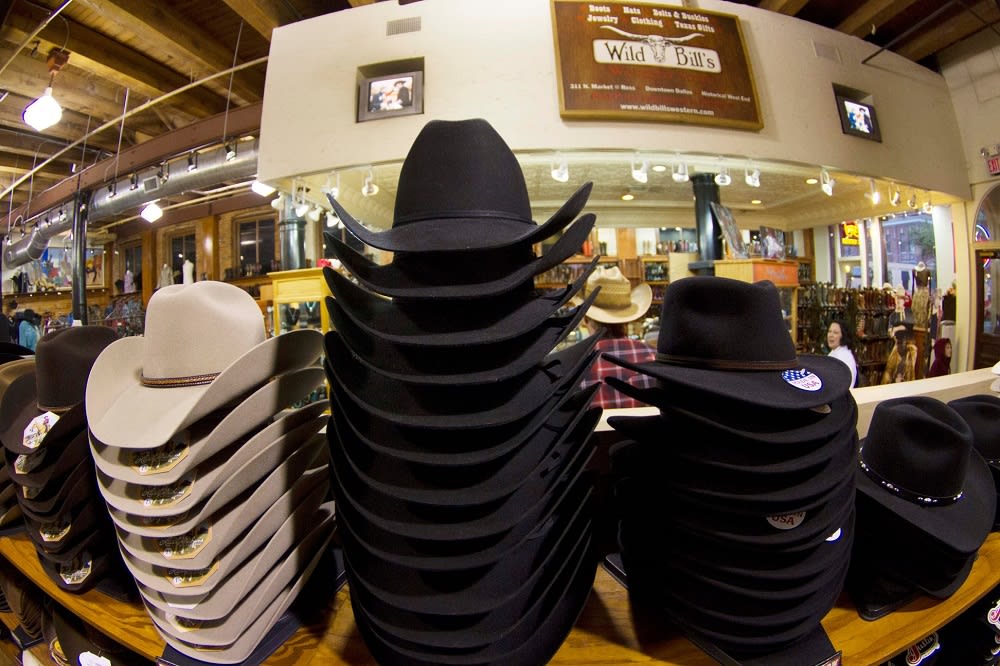 Photo courtesy of Wild Bill's Western Stores
Wild Bill's Western Store's
enormous 60-year success is evidence that the myth and tradition of the Texas cowboy and cowgirl are still very much alive and strong. Texas warmth, kindness, and workmanship reign supreme here. This location is iconic as famous people from all around the world have received some of the finest western clothing created by Wild Bill's Western Store. Every day they offer the same level of service to all clients that enter their doors. The fabric can be found on just about anything in the store and is made from genuine leather that has been tanned and processed. Wild Bill's offers all things leather and western clothing, including belts, boots, jewelry, vests, coats, and wallets. Additionally, this business features a gift shop. Grab a souvenir of your time spent shopping in Dallas.
Dallas shoppers may get stylish runway looks, discounts on luxury brands, and, of course, beautiful western attire at stores all around the city, but there are also charming hidden jewels and specialty stores loaded with items you won't find anywhere else. If you are interested in having access to these and other shopping areas and want to learn more about
North Dallas real estate
, contact realtor
Valerie Bracchi
!
*Header photo courtesy of Highland Park Village