With so many great places in Texas to raise a family, it can be difficult to decide which is right for you. Dallas is a popular choice among transplants and Texans alike and is
ranked among the top three cities
in the state.
Home to a large, diverse population, professional sports, and ways to easily move around the city, Dallas provides both thriving urban neighborhoods and leafy suburbs. It's an ideal Texan location for families. North Dallas homes for sale are particularly competitive among millennial homebuyers, as this corner of the city has more than its share of family-friendly venues and activities.


Below are some of Dallas' most popular family-friendly activities.
For the animal lover
Kids and adults alike love a trip to the
Dallas Zoo
and the
Dallas World Aquarium
. When it comes to family-friendly fun, both the Dallas Zoo and Dallas World Aquarium offer immersive, highly-visual experiences that can be enjoyed by people of all ages. Between both locations, there are over 600 species for your family to see and learn about. Currently, the Dallas Zoo is also offering a "Dino Safari," allowing families to engage in a prehistoric adventure and learn about the journey of the dinosaurs over 200 million years of Earth's history.
For the thrill-seeker
Located in the heart of Dallas,
Six Flags
allows thrill-seekers of all ages to get a taste of adventure. With roller coasters, Ferris wheels, and games, Six Flags is an excellent alternative to Disneyland. And if amusement parks aren't your family's idea of fun, there is also
Summit Indoor Rock Climbing
. This facility has approximately 8,000 square feet of rock climbing walls. They even offer classes for all age groups. If your family is interested in learning how to rock climb or wants to develop and practice their rope skills, Summit Indoor Rock Climbing is the place to go. It's also only a short distance from North Dallas real estate.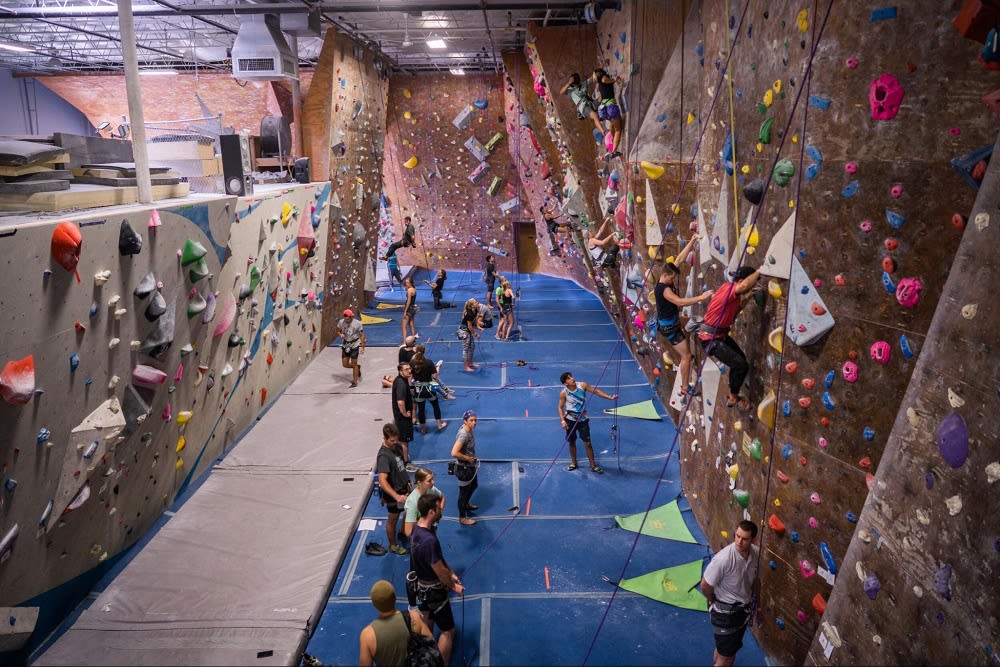 Image courtesy of Summit Gym
For the historian
While museums are often the first suggestion when indulging the interests of a history buff,
Medieval Times Dallas
provides a new and more energetic historical adventure. Transporting you back in time to medieval Europe, your family will get to see the dress, horses, and battling knights of a time gone by. The experience also offers a four-course feast fit for a king.
For the nature enthusiast
The Butterfly House at
Texas Discovery Gardens
will give any nature lover an exciting way to engage with the plants and insects of Dallas real estate. Spot local species of butterflies as you tour the gardens and witness butterflies breaking free from their chrysalises and cocoons in the Emergence Chamber. The Butterfly House will give you a new appreciation for these important pollinators.
Image courtesy of Dallas Arboretum
If you're looking for another way to get outside in Dallas, visit the
Dallas Arboretum and Botanical Garden
—which features a variety of flowers and displays. If you're looking for a more traditional park to relax with a picnic,
Klyde Warren Park
has all the features of a traditional green space, like large, shady trees, benches, lawns to lounge on. Klyde Warren Park also features a children's area, food trucks, and a rotating schedule of park-held events.
For the city lovers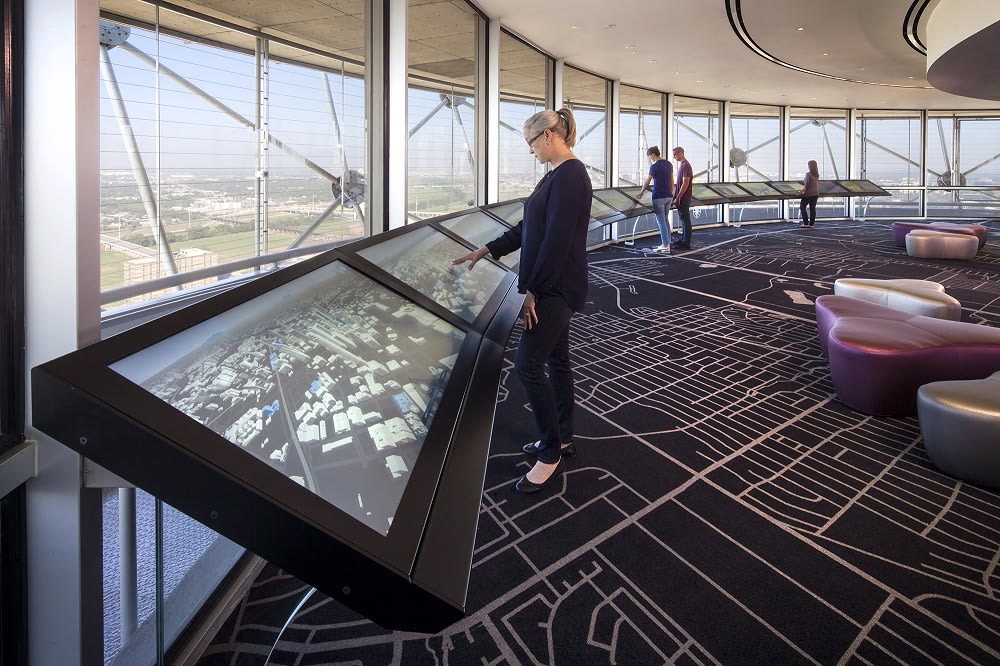 Image courtesy of Reunion Tower
For the homebodies
One of the best parts about living in Dallas is the amount of spacious real estate available in the city. You should plan on enjoying the space of your North Dallas home with family, friends, and neighbors — and don't be shy about outlining your needs as you interview potential realtors. Like the city itself, North Dallas homes have an enormous variety and deep value to offer residents. An experienced local realtor will help you focus on the amenities (and community) offered by every Dallas home you view together.
Searching for North Dallas homes for sale?
No matter what type of family-friendly activities you're seeking out with your family, Dallas is a part of Texas to discover together. It's also packed with great real estate value. If you're ready to begin your search for North Dallas homes for sale,
contact The Bracchi Group today
.

*Header image courtesy of Dallas Zoo