Many
North Dallas homes for sale
go under contract shortly after being listed and, in some cases, without much market preparation. Even so, professional realtors can't promise homeowners that their homes will stand out and home buyers will fall in love and make offers. This is where home staging shines.
What is home staging?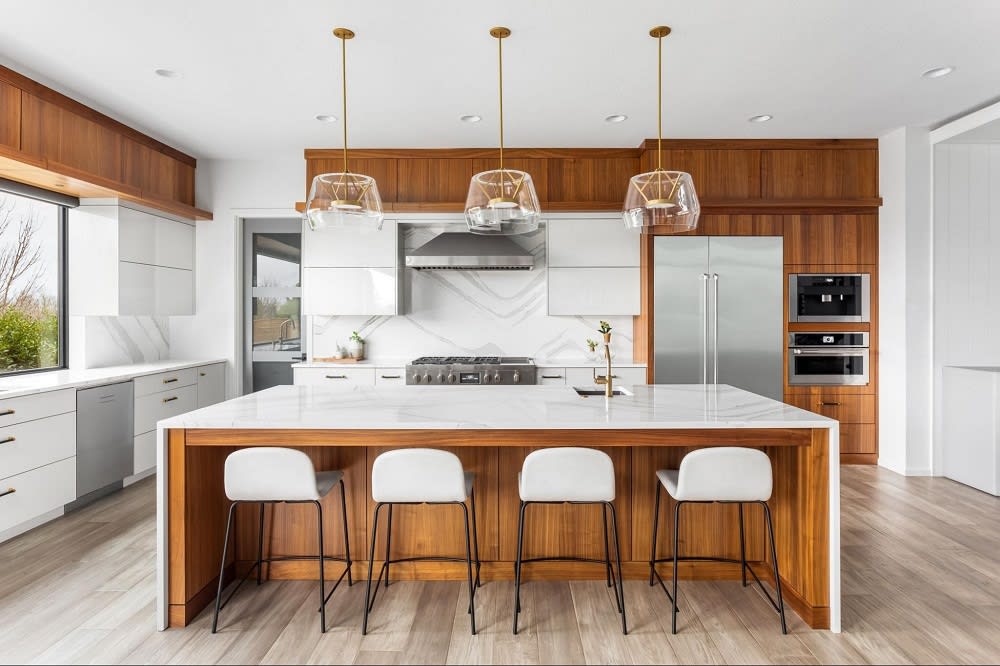 Photo courtesy of Shutterstock
Home staging is where you showcase your engaging, ready-to-move-in home that generates an emotional connection with the home buyer. A professional stager helps you redesign all the rooms in your house during a home staging with rearranged furniture. This allows you to show your home's best attributes.


You can make a memorable impression by updating decor with an inviting, on-trend style, especially in:
Kitchens

Living rooms

Dining rooms

Primary bedrooms
When your home is staged correctly, the best components of your home are on display, like its large chef's kitchen, bright living room, or walk-in closets.


A professional home stager is experienced and skilled in using particular techniques like color cohesion and furniture grouping that are proven to make the rooms of your home brighter, larger, and more appealing. They can strategically place modern and elegant decor and furniture that appeals to potential buyers in the rooms of your home to snag the best closing price possible.


Once you're able to engage home buyers, they'll be more willing and possibly committed to making an offer — possibly even increasing it. And they'll be less likely to ask for concessions or decide to go in a different direction at the last minute.


With home staging, you accentuate the positives and reduce the negatives of your home and property while making the best impression.


Unsurprisingly, an empty, dark home won't receive the same attention as one filled with engaging, on-trend accessories and furnishings. Staging helps buyers visualize their furniture and lifestyle in your home's living space and generates a more inviting and spacious area.
Statistics behind why staged homes sell fast
The National Association of Realtors (NAR) conducted a
2021 Profile of Home Staging
survey that showed how home staging is still a vital component of buying or selling a home.
This report examines the different home staging components, including:
Buyers expectations

Both buyers' and sellers' perspectives

The role of television programming
Home staging helps potential buyers understand a home's full potential. It highlights the home's positive features and helps potential buyers see its numerous possibilities. Around 82% of buyers' real estate agents agreed home staging made it simpler for buyers to envision the home as their future home.


Many homeowners selling their homes decide not to utilize home staging because of the expense. They think that they'll be able to save money by foregoing the home staging process. But investing in home staging frequently allows buyers to earn double or even triple the cost they spent on staging when they sell the home.


Buyers offer up to 5% above the original asking price of a home when it's staged. A
survey
conducted by Coldwell Banker Real Estate Corporation found that staged homes often sell over 6% above the asking price.
Reasons why professionally staged homes sell fast
Homes that are staged sell quicker and more consistently than do homes decorated with the personal belongings of the current owners or those left empty. You can talk to an experienced real estate agent like
Valerie Bracchi
to learn why staging your North Dallas real estate is an intelligent way to ensure the sale of your home is quick and profitable.
Below are six reasons why staging your home can be a great way to increase your chances of selling your home — and fast.

1. Staged homes help buyers make an emotional connection
Home staging creates an emotional connection between your home and buyers — make them fall in love with the property. Every home is another person's dream home. Home staging helps minimize any perceived negatives about a home and maximize the positives. It allows buyers to visualize how each room will work for their families.


You can make your North Dallas home stand out from the rest by creating that emotional connection between the buyers and your home and increasing its perceived value. This can also help yield higher offers.

2. Staged homes help show how to use rooms and floor plans
Photo courtesy of Shutterstock
A room can be hard to visualize when it's empty. This is particularly true if your home has dated features or an unusual layout. Staging your home can help potential buyers see each room's potential and how they can get as much value out of the rooms as possible. Paradoxically, empty rooms can appear much smaller than they are. Home staging helps make rooms appear larger. Potential buyers can see how their furniture can fit in the rooms when you have the rooms staged.

3. Staging takes the emphasis away from needed repairs
Many potential buyers don't have much wiggle room in their budget for home renovations and improvements. If your home requires repairs, it could cause buyers to walk away and look elsewhere. Staging removes attention from any necessary maintenance and helps create an inviting environment where you'll receive fewer objections.

4. Staging makes homes appear larger
Vacant homes can appear smaller to potential buyers than wholly furnished homes. And while this may seem counterintuitive, it's one of the reasons why staging professionals strategically place accessories and furniture around a home to scale with the rooms. It gives buyers the impression that the home's living space is bigger than it is.

5. Increase the selling price
If you have a luxury home for sale and it's been sitting on the market, you may have thought about reducing your asking price. However, you may want to consider staging your home instead. As you've learned, home staging often helps move properties quicker, and you may even end up selling your home for a higher price than you initially asked.

6. Staging helps homes make it through the inspection process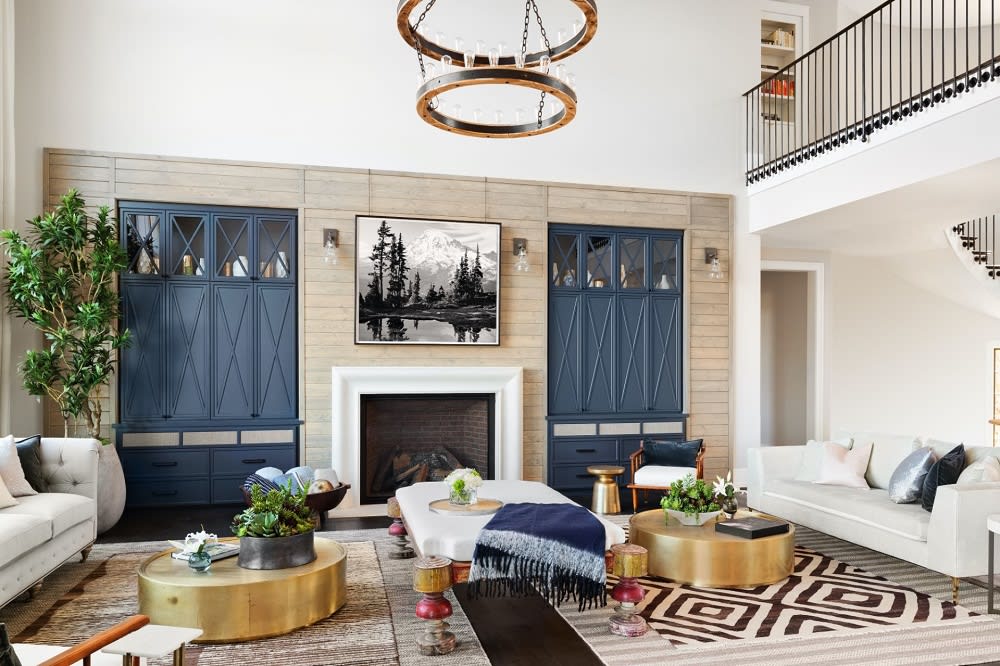 Photo courtesy of Shutterstock
Staged homes have better chances of making it through the inspection and appraisal process. Homes go under contract much quicker in a hot seller's market, but more and more contracts fall through. The buyers feel pressured to jump on properties quickly, even if they have to give certain things up from their wishlist. When buyers are completely committed or in love with a luxury home, they're more likely to back out of the contract.


Perhaps the house down the street goes up for sale during the inspection period. The homeowners of the home hired a home staging professional who makes their home look much more inviting and something that could be found in an HGTV show. While the house has a higher price tag, the buyers love the home.


If the buyers fall in love with the home, they're not that concerned about an unknown plumbing issue that comes back on the inspection report. It's not a huge deal because they've already visualized themselves hosting their Thanksgiving dinner in the home. They've already experienced an emotional connection because of the staging and decided to back out of your contract.


A huge part of home staging is finding each room's purpose. Removing your personal touches and belongings from the home will allow potential buyers to see themselves living in your home. For instance, it can be challenging for potential buyers to make that emotional connection if they walk into a room of your home that's filled with:
You shouldn't display your personal effects when showing your home. Instead, you should showcase each room's potential as a guest bedroom, home office, or other helpful function. Doing this will allow potential buyers to see what they'd like to do with each room and encourage them to plan. Your potential to make a sale becomes greater once you get them on board.


You should now have a better idea of why professional home staging helps homes sell more quickly. You may be hesitant to take that extra step and hire a home staging professional, but by not doing so, you could end up with your luxury home sitting on the market for longer than you'd prefer.
Contact Bracchi Group realty about selling your home
The Bracchi Group believes in creating relationships with our clients that last. We understand how stressful selling your home can be. We're dedicated to providing you with a smooth and seamless real estate experience. Our comprehensive market knowledge, innovative analytical tools, and years of experience enable us to deliver positive results and top-notch service.


Our clients are our top priority here at The Bracchi Group.
Contact Bracchi Group
real estate agent Valerie Bracchi today to help you sell your home. With over 15 years of real estate experience, she can help you sell your house fast and for the maximum price possible.

*Header photo courtesy of Shutterstock